The following news story was published by BBC News back in 2007.

When teenager Joanne Raine had her boyfriend's nickname "Roo" tattooed on her stomach it was supposed to be a sign of her undying love.

The 19-year-old from Darlington paid £80 for the Chinese artwork in 2004 and was delighted with the results.

That was until she showed it off in a Chinese takeaway and found out it actually spelled "supermarket."

The pair have now split up, but Miss Raine said she will keep the tattoo because she cannot afford a new one.

She said: "I did it because I wanted to show him how much I loved him and he had one done as well.

"I did not think about whether it meant forever. I'm just going to have to keep it as I can't afford to get another one done."

So what can we learn from this story? Never get a tattoo in a language you don't speak and read fluently.
Importance Of Mathematics in School
I was riding to work yesterday when I observed a female driver cut right in front of a pickup truck, causing him to have to drive onto the shoulder to avoid hitting her.
This evidently angered the driver enough that he hung his arm out his window and gave the woman the finger.
"Man, that guy is stupid," I thought to myself.
I ALWAYS smile nicely and wave in a sheepish manner whenever a female does anything to me in traffic, and here's why.
I drive 48 miles each way every day to work. That's 96 miles round-trip each day. Of these, 16 miles each way is bumper-to-bumper in both directions. And most of the bumper-to-bumper is on an 8 lane highway.
There are 7 cars every 40 feet for 32 miles. That works out to be 924 cars every mile, or 29,568 cars. Even though the other 64 miles is not bumper-to-bumper, I figure I pass at least another 6000 to 7000 cars.
That brings the number to like 36,000 cars that I pass every day. Statistically, females drive half of these. That's 18,000 women drivers!
Now, in any given group of females, 1 in 30 has PMS. That's 600.
According to Cosmopolitan, 70% describe their love life is dissatisfying or unrewarding. That's 420.
According to the National Institute of Health, 22% of all females have seriously considered suicide or homicide. That's 92.4.
And 34% describe men as their biggest problem. That's 30.8.
According to the National Rifle Association, 5% of all females carry weapons and this number is increasing.
That means that EVERY SINGLE DAY, I drive past at least one female that has a lousy love life, thinks men are her biggest problem, has seriously considered suicide or homicide, has PMS, and is armed.
Give one the finger? ...... I think not.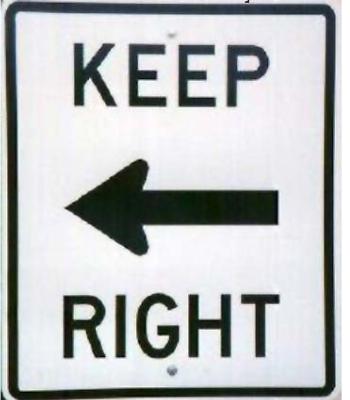 My Exercise Diary
For my birthday this year my wife purchased me a week of private lessons at the local health club. Though still in great shape from when I was on the varsity chess team in high school, I decided it was a good idea to go ahead and try it. I called and made reservations with someone named Tanya, who said she is a 26-year-old aerobics instructor and athletic clothing model. My wife seemed very pleased with how enthusiastic I was to get started.
They suggested I keep an "exercise diary" to chart my progress.
Day 1. Started the morning at 6:00 AM. Tough to get up, but worth it when I arrived at the health club and Tanya was waiting for me. She's something of a goddess, with blond hair and a dazzling white smile. She showed me the machines and took my pulse after five minutes on the treadmill. She seemed a little alarmed that it was so high, but I think just standing next to her in that outfit of hers added about ten points. Enjoyed watching the aerobics class. Tanya was very encouraging as I did my sit ups, though my gut was already aching a little from holding it in the whole time I was talking to her. This is going to be GREAT.
Day 2. Took a whole pot of coffee to get me out the door, but I made it. Tanya had me lie on my back and push this heavy iron bar up into the air. Then she put weights on it, for heaven's sake! Legs were a little wobbly on the treadmill, but I made it the full mile. Her smile made it all worth while. Muscles ALL feel GREAT.
Day 3. The only way I can brush my teeth is by laying the tooth brush on the counter and moving my mouth back and forth over it. I am certain that I have developed a hernia in both pectorals. Driving was OK as long as I didn't try to steer. I parked on top of a Volkswagen. Tanya was a little impatient with me and said my screaming was bothering the other club members. The treadmill hurt my chest so I did the stair monster. Why would anyone invent a machine to simulate an activity rendered obsolete by the invention of elevators? Tanya told me regular exercise would make me live longer. I can't imagine anything worse.
Day 4. Tanya was waiting for me with her vampire teeth in a full snarl. I can't help it if I was half an hour late, it took me that long just to tie my shoes. She wanted me to lift dumbbells. Not a chance, Tanya. The word "dumb" must be in there for a reason. I hid in the men's room until she sent Lars looking for me. As punishment she made me try the rowing machine. It sank.
Day 5. I hate Tanya more than any human being has ever hated any other human being in the history of the world. If there was any part of my body not in extreme pain I would hit her with it. She thought it would be a good idea to work on my triceps. Well I have news for you Tanya - I don't have triceps. And if you don't want dents in the floor don't hand me any barbells. I refuse to accept responsibility for the damage, YOU went to sadist school, YOU are to blame. The treadmill flung me back into a science teacher, which hurt like crazy. Why couldn't it have been someone softer, like a music teacher, or social studies?
Day 6. Got Tanya's message on my answering machine, wondering where I am. I lacked the strength to use the TV remote so I watched eleven straight hours of the weather channel.
Day 7. Well, that's the week. Thank goodness that's over. Maybe next time my wife will give me something a little more fun, like a gift certificate for a root canal.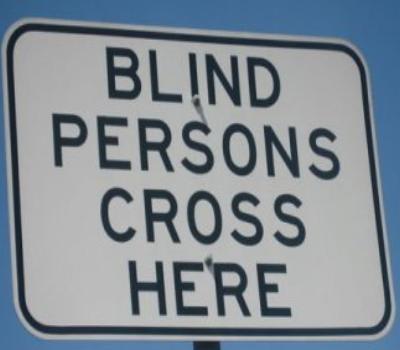 A dietician was once addressing a large audience in Chicago. "The material we put into our stomachs is enough to have killed most of us sitting here, years ago. Red meat is awful. Soft drinks erode your stomach lining. Chinese food is loaded with MSG. Vegetables can be disastrous, and none of us realizes the long-term harm caused by the germs in our drinking water."
"But there is one thing that is the most dangerous of all and we all have, or will, eat it. Can anyone here tell me what food it is that causes the most grief and suffering for years after eating it?"
A 75-year-old man in the front row stood up and said, "Wedding cake."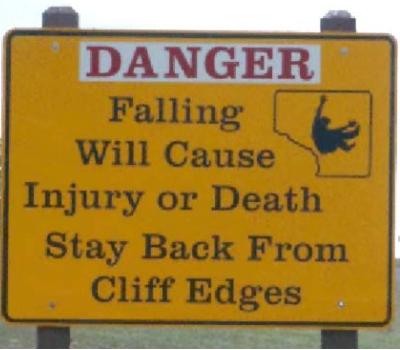 During the wedding rehearsal, the groom approached the preacher with an unusual offer.
"Look, I'll give you $100 if you'll change the wedding vows. When you get to me and the part where I'm to promise to "love, honor and cherish" and "forsaking all others, be faithful to her forever," I'd appreciate it if you'd just leave that part out." He passed the minister a $100 bill and walked away satisfied.
It is now the day of the wedding, and the bride and groom have moved to that part of the ceremony where the vows are exchanged. When it comes time for the groom's vows, the preacher looks the young man in the eye and says:
"Will you promise to prostrate yourself before her, obey her every command and wish, serve her breakfast in bed every morning of your life and vow eternally before God and your lovely wife that you will not ever even look at another woman, as long as you both shall live?"
The groom gulped and looked around, and said in a tiny voice, "Yes."
The groom leaned toward the preacher and whispered: "I thought we had a deal."
The preacher put the $100 bill into his hand and whispered back: "She made me a much better offer."