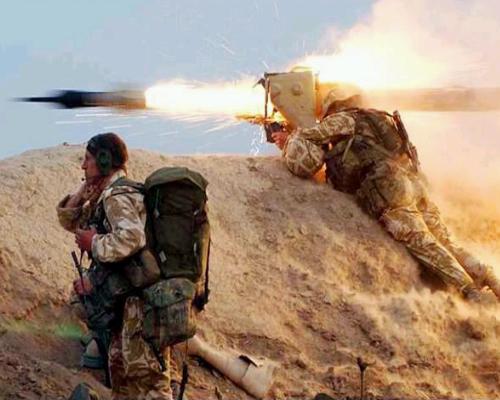 He has stood atop mountains of dead bodies, and helped to create them. He has wept in public and in private, for friends who have fallen in combat and is unashamed. He feels every note of the National Anthem vibrate through his body while at rigid attention, while tempering the burning
desire to 'square-away' those around him who haven't bothered to stand, remove their hat, or even stop talking. In an odd twist, day in and day out, far from home, he defends their right to be disrespectful.

Just as did his Father, Grandfather, and Great-grandfather, he is paying the price for our freedom. Beardless or not, he is not a boy. He is the American Fighting Man that has kept this country free for over 200 years.