Boomer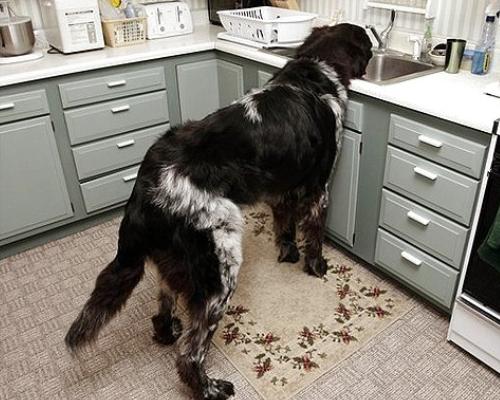 CASSELTON, N.D. -- Boomer may be a buster: Measuring 3 feet tall at the shoulders and 7 feet long from nose to destructive wagging tail, he might be the world's tallest living dog. Owner Caryn Weber says her 3-year-old Landseer Newfoundland keeps all four paws on the floor when he drinks from the kitchen faucet in her family's eastern North Dakota farm house.
Boomer stares into car windows eye to eye with drivers. A 20-pound bag of dry dog food lasts the 180-pound canine a couple of weeks.

(Excerpt) Read more at washingtonpost.com ...